About Us
PHASE 3 SOLUTION
PHASE3, is a renowned organization that has been helping students across the DHAKA to score the best in various international aptitude tests. With a team of dedicated and skilled instructors, PHASE3 helps you in achieving the best scores in tests for admissions in desired foreign grad/post graduate programs or institutes.
ur experts professionals will help you improve your weak areas with constructive feedback and their tips that will prove useful in steering your energy in the right direction. Some students feel confused about the complexities involved in the application processes and
PHASE3
can guide them for every step.
PHASE3
understands the ever varying study needs of learners. Every student has different learning needs therefore,
PHASE3
gives a personalized study plan to cater to every individual's requirements.
PHASE3
also offers group courses for those who are more comfortable with group learning strategies. These various learning and instructional options have been offered for the convenience of learners, because we care.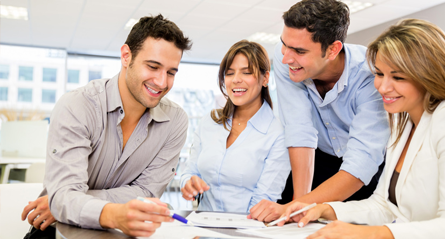 From counseling, to skill acquisition, from study guidelines to practice opportunities, our team helps you in every challenging endeavor.
PHASE3 takes pride in its E-learning solutions offered to venerated students. We have an array of e- courses and books that are available for students even in distant areas. We rely on innovative technological solutions to ensure maximum learning on campus or off campus.
Our exclusive services include smart e-learning solutions, sample tests (that will give you better self-assessment), long distance courses via Skype and other media, e-courses and forums (where you can have a discussion regarding questions of common interest). We offer total support to learners so that they achieve their targets successfully.